Jofra Archer may be England's only travelling reserve to India for the World Cup but Matthew Mott is aware another misstep with the fast bowler's fitness could have "serious ramifications".
The recurrence of a stress fracture in Archer's right elbow sidelined him for the summer and ultimately kept him out of England's 15-man squad for the defence of their title, which gets under way next week.
Archer is part of the touring party as cover and a tantalising option if injury strikes, even if it is anticipated he will not be ready to make his return until the tournament is close to a conclusion.
Given the repeated setbacks he has had since a breakout 2019, when he was entrusted with bowling the super over that led to England being crowned world champions, Mott will not take any risks with the 28-year-old.
"Jofra is not fit to play until the latter stages of the tournament," England's white-ball head coach said. "A lot of where he's coming from is to get some intensive work with our medical staff.
"We have been very big on not rushing him back and that message has been clear to him.
"He understands – he's desperate to play but he's also realistic that if this thing happens again it could have serious ramifications.
"We'll take him over there, work with him and if something happens at the back end, he's someone who could come in."
England, who head to India on Wednesday night, are not flying out any more supplementary options, with Mott set to act only if and when injury does occur and bring in a like-for-like alternative.
Jason Roy, having been culled from the squad in favour of Harry Brook, has made himself available for reserve duty, while Mott has urged everyone who was part of the shadow England side that beat Ireland in a rain-affected ODI series – where Will Jacks and Ben Duckett impressed – to stay on their toes.
"We don't need to declare where that's at and we certainly don't really want to speculate on it," Mott said. "Everyone in this group here, and everyone on the periphery, should be maintaining their fitness.
"The flight to India is not that bad and the reality is (if) someone gets called up they are not going to get called straight into the XI. So they'll have time to adjust and that's where we arrived.
"Pulling people around India for eight weeks is not going to get the best out of them. Every player should be ready to go."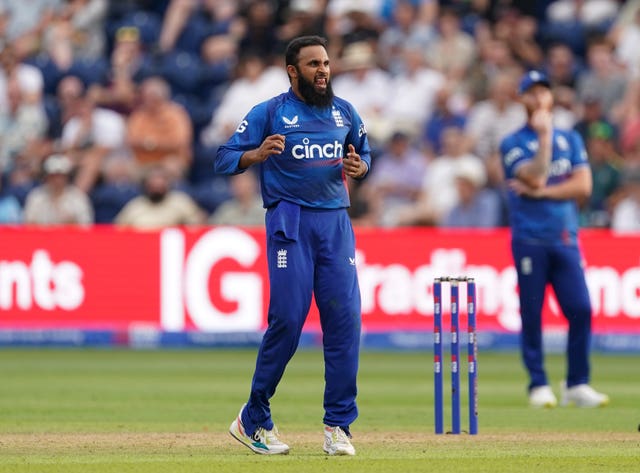 Mott revealed Adil Rashid and Mark Wood are both "fine" following niggles, adding he has a "rough idea" of England's preferred XI ahead of the tournament opener against New Zealand in Ahmedabad on October 5.
England selected 12 players during their 2019 triumph but Mott envisages making more use of his squad given the variety of Indian pitches and conditions, with the defending champions also facing an extensive travel schedule as their nine group-stage matches will be played in eight cities.
"We don't have any expectations," Mott said. "A lot of teams are going to contest and expect to do well. We are one of them but I don't look at it as defending champions.
"We go in with the same points as everyone else. India will be favourites in the minds of many people because of home advantage, but they can go either way as well."
England's summer programme finishing on Tuesday brings to an end former captain Andrew Flintoff's stint, having joined the backroom staff for their ODI series against New Zealand and Ireland.
Flintoff returned to the public eye for the first time since a serious car accident while filming for Top Gear last December and Mott would welcome back the 45-year-old with open arms going forwards.
"He's definitely going to join us again in future, we've loved having him around," Mott added.
"He's revered, he's got an aura about him, he's very special and what he's gone through recently, the humility he's displayed and the life experiences he can share have been immense.
"Even the seasoned Test veterans, they grew up idolising him and to see him in the flesh offering so much has been very special."