Antony has returned to the UK from Brazil and will meet Greater Manchester Police for questioning over allegations of abuse made against him, the PA news agency understands.
The 23-year-old, who joined Manchester United from Ajax last summer, has been on a leave of absence from the Premier League club since September 10.
Antony is facing several accusations of physical aggression towards his former girlfriend Gabriela Cavallin, who spoke to Brazilian outlet UOL earlier this month.
The winger has denied those allegations, as well as further assault claims made by Rayssa de Freitas and Ingrid Lana.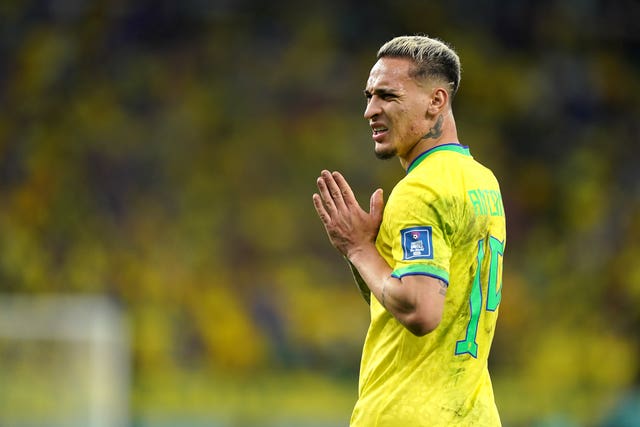 Antony said in a statement on September 10: "I want to reiterate my innocence of the things I have been accused of, and I will fully cooperate with the police to help them reach the truth."
The winger has been in Brazil since the start of September, when he joined up with the national team only to be withdrawn from the squad when the allegations emerged.
Antony returned to England on Tuesday, having cooperated with police inquiries in Brazil, and is now set to meet GMP. He remains on leave and it is understood he will hand over his phone to the police for inspection.
The player was voluntarily interviewed by Brazilian police in June but has not been arrested or charged.