The Philadelphia Eagles maintained their perfect start to the season, proving too strong for previously unbeaten Tampa Bay.
Quarterback Jalen Hurts led his team to a 25-11 win as he masterminded a game-deciding drive that lasted nine minutes.
Hurts threw for 277 yards and scored a touchdown while running back D'Andre Swift racked up 130 yards on 16 carries.
The Eagles are 3-0 for the second successive season and join Miami and San Francisco as the only unbeaten sides.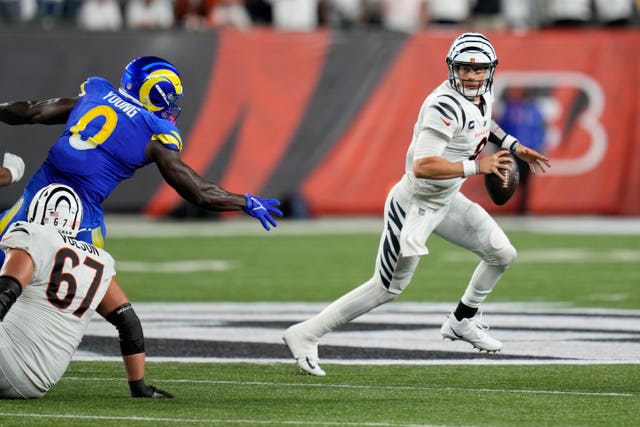 Cincinnati quarterback Joe Burrow shook off a calf injury to throwing for 259 yards to beat the Los Angeles Rams 19-16 for the Bengals' first win of the season.
Burrow, who picked up the injury in pre-season and aggravated it against Baltimore last week, only returned to training on Thursday.
Running back Joe Mixon's 14-yard touchdown run in the third quarter gave the AFC North champions their first lead of the season.
Logan Wilson intercepted Rams quarterback Matthew Stafford twice and he was sacked six times.