Fabio Capello resigned as England manager, on this day in 2012.
Capello walked away from the job after the Football Association decided to strip John Terry of the captaincy without consulting the Italian.
The FA announcement came after a meeting between board members and Capello at Wembley Stadium.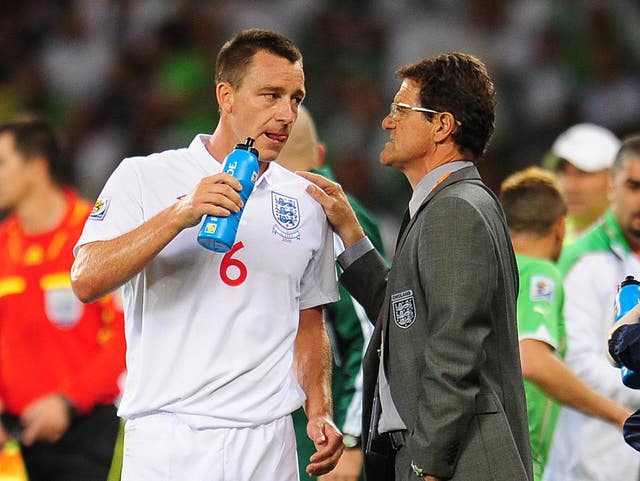 The then 65-year-old was set to resign after the Euro 2012 tournament but walked away from his £6million-a-year job just four months before the start of the competition, throwing England's major tournament preparations in turmoil.
Capello took to Italian TV to criticise England's decision and he "absolutely" disagreed with the action that was taken against Terry.
Following the decision, an FA statement read: "The Football Association can confirm that Fabio Capello has today resigned as England manager.
"This follows a meeting involving FA chairman David Bernstein, FA general secretary Alex Horne and Fabio Capello at Wembley Stadium.
"The discussions focused on the FA board's decision to remove the England team captaincy from John Terry, and Fabio Capello's response through an Italian broadcast interview.
"In a meeting for over an hour, Fabio's resignation was accepted and he will leave the post of England manager with immediate effect."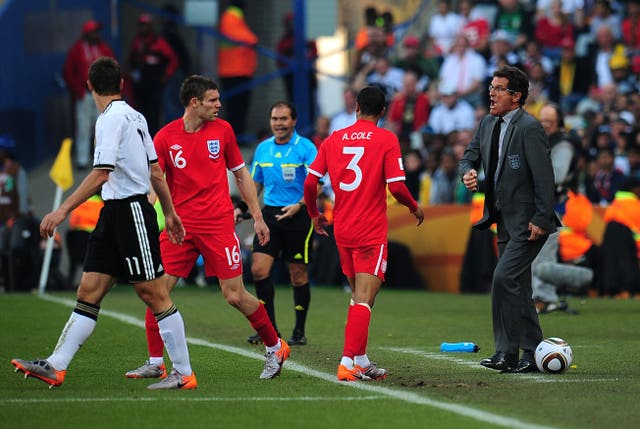 The resignation brought the curtain down on Capello's four year stint in England, his only tournament came at the 2010 World Cup as England were dumped out with a 4-1 thrashing at the hands of Germany in the last 16.
Capello had won 28 of his 41 games in charge, losing only six times during his reign.
Roy Hodgson subsequently took the England hot seat and exited Euro 2012 at the quarter-final stage after they were beaten 4-2 by Italy on penalties.