Pieter de Villiers is adamant there will be no complacency in the Scotland ranks as they bid to follow up their Calcutta Cup win at Twickenham with victory at home to Wales this weekend.
In each of the previous two years, Gregor Townsend's side have beaten England in the first game of the Six Nations and then had the wind removed from their sails by losing to the Welsh on matchday two.
After their rousing 29-23 win away to their oldest rivals last weekend, scrum coach De Villiers insists the Scots must ensure they maintain their focus and do not allow themselves to treat Wales lightly after their 34-10 defeat by Ireland in Cardiff.
"It's already been a point of discussion in the group," said De Villiers when asked about the threat of falling flat against the Welsh after the high of beating England. "There's obviously been a few of those in the past and I think we also want to remind ourselves Saturday was only our first game and it wasn't perfect – far from it.
"It was a great win but we still need to improve. You can look at the Welsh team as well – the second half on Saturday was a draw against the number one team in the world with new management.
"We know there's a lot of experience there as well so there's a lot to take in to make sure we honour Wales as a difficult side. They've proved it in the past.
"We can't dwell on Saturday. We have to move on quickly because there's lots to fix. 

"I think having a good win at Twickenham might have been such a moment of pleasure in the past that we might have been a bit slow to move on to the next game and that's why I'm saying we can't dwell on it.
"Let's move on immediately and look at where we can improve. We hope to show the growth this week."

Saracens flanker Andy Christie has dropped out of the Scotland squad with a dead leg but De Villiers confirmed that Glasgow prop Zander Fagerson and Edinburgh flanker Hamish Watson are both available for selection this weekend after they sat out the Twickenham showdown following their recent injury lay-offs.

"We also have a lot of players in form in those positions so competition will be stuff in those departments," said De Villiers.

Glasgow lock Scott Cummings has joined up with the Scotland squad this week as he closes in on a return from injury.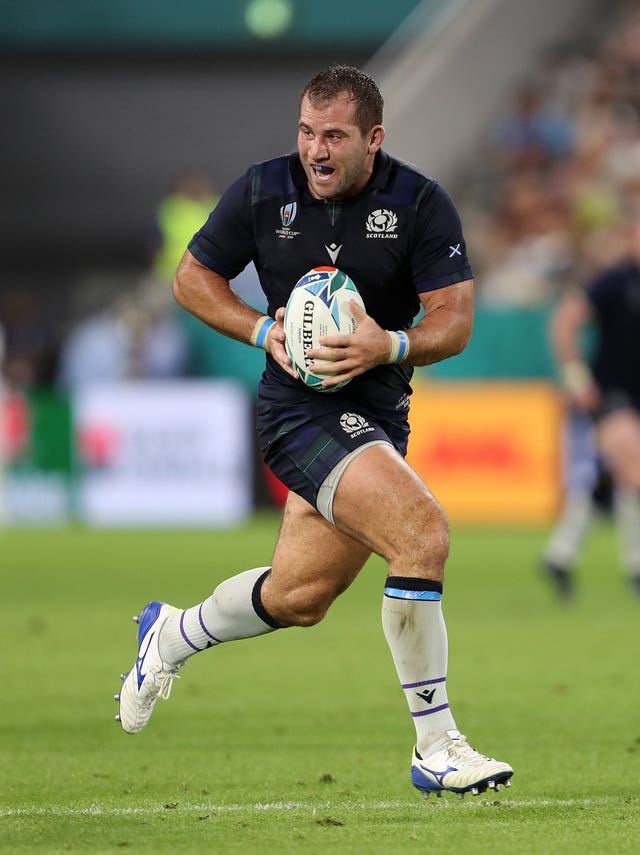 The 26-year-old has been sidelined since picking up a foot injury just before the Autumn Tests and has not played since turning out for his club in a United Rugby Championship match away to Sharks in mid-October.
Cummings – who has 23 caps, the most recent of which came in last summer's tour of Argentina – will train with the squad ahead this week but will not face the Welsh.
"Scott is not in consideration for team selection but he is part of our wider group and an important element going forward," explained De Villier. "It was important for him to get him back in the mix as soon as possible to make sure he starts connecting with the players."