The King has met authors, actors and lovers of literature at a private reception at the inaugural Queen's Reading Room Literary Festival at Hampton Court Palace.
The event on Sunday featured stars including Gyles Brandreth and Derek Jacobi.
The Queen was delayed due to bad weather but the evening got under way in her absence with readings from Dame Joanna Lumley and Richard E Grant.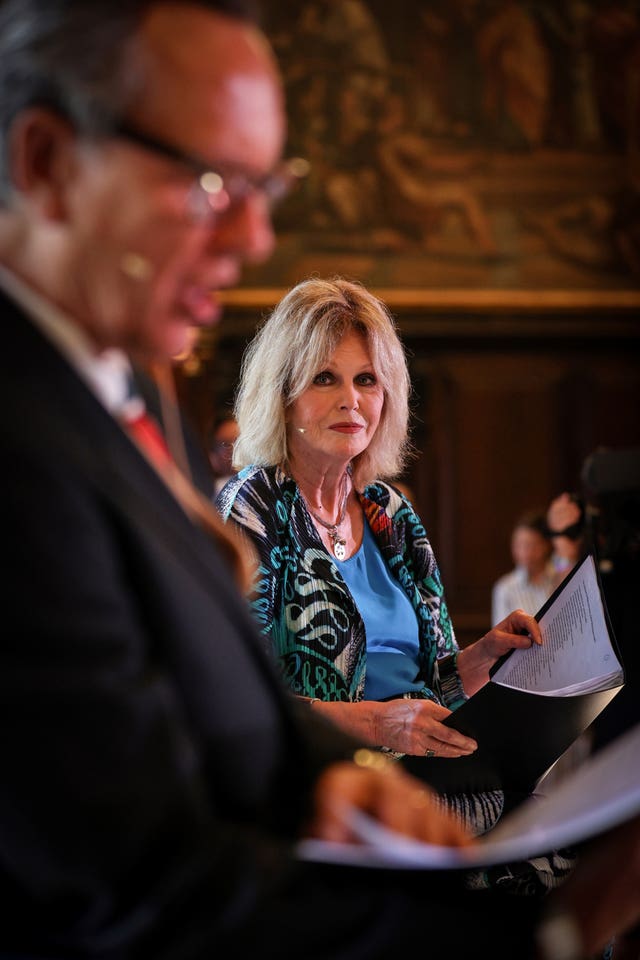 Dame Joanna performed The Listeners by Walter de la Mare while Grant read Lewis Carroll's All In The Golden Afternoon, the preface poem to Alice In Wonderland.
The two then shared a reading of The Lady Of Shalott by Alfred Tennyson before Grant finished with a rendition of William Shakespeare's Sonnet 18.
Speaking about the importance of reading, Grant said: "Anything that encourages people to read and not just read graphic novels, I think is worthwhile."
Speaking about his own reading interests, he said Alice In Wonderland "has been my favourite book since I was seven and I've read it every year religiously ever since".
Brandreth said: "It's wonderful to have the King and a Queen whose passion for the arts is totally authentic."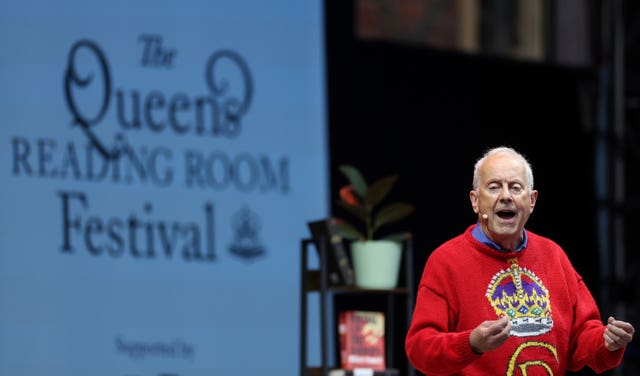 He revealed he had shared a joke with Charles about his jumper, which bore the insignia of the Tudor Rose.
He said: "I was checking with him whether it was 1603 that Shakespeare came here to perform with the King's Men. He said 'if you say it's 1603 we'll settle it at that'."
Speaking of the importance of the occasion, actor and comedian Ben Elton said: "It's deeply significant that the King and Queen are focusing on literature.
"I can't think of a better thing to be focusing on than the power of words and the power of language."
Author Kate Mosse said: "Her Majesty is such a passionate supporter of reading and of women."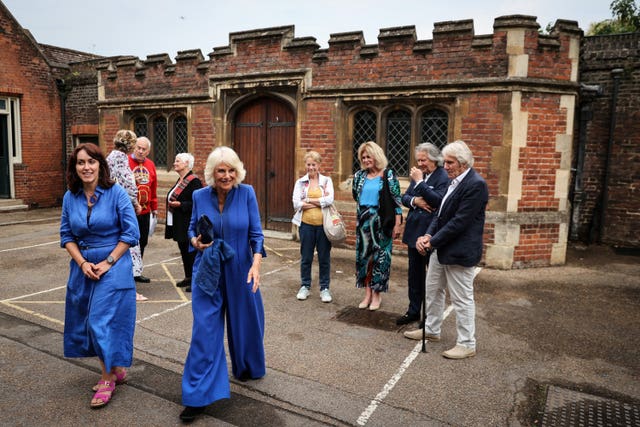 Book lover Camilla launched her Reading Room as an Instagram book club in 2021 to inspire readers during lockdown.
It was relaunched as a charity in February to work on advancing education by promoting the appreciation of literature among adults and children.
The festival is a co-production between The Queen's Reading Room and Historic Royal Palaces, the independent charity that cares for Hampton Court Palace.
Proceeds will go towards the work of both charities.