A man hopes to break two skateboarding world records in one day to raise money for the charity Mind and encourage others with mental health conditions to use them as their "superpower".
Ryan Swain, from Malton, North Yorkshire, has the backing of Olympic ski-jumper Eddie the Eagle for his attempt to break the Guinness World Record for the furthest distance travelled on skateboard in 12 hours and 24 hours.
The 32-year-old will be the first person to attempt the 12-hour record and will have to beat a minimum of 124 miles to claim the accolade.
The record for 24 hours is 261.8 miles, set by Andrew Andras in Florida in 2013.
Mr Swain is targeting 300 miles over the 24-hour period, with the attempts also having a deeper meaning for the avid skateboarder, who picked up the sport in 2002.
He lives with adult attention deficit hyperactivity disorder (ADHD) and is determined to use his love of the sport to raise awareness of mental health disorders.
Referring to ADHD as his "superpower", he told the PA news agency: "Personally, I see ADHD as a culmination of all mental health disorders.
"Everything you can think of as a mental health disorder – it's all merged into one with ADHD, so it's incredibly difficult to live with it.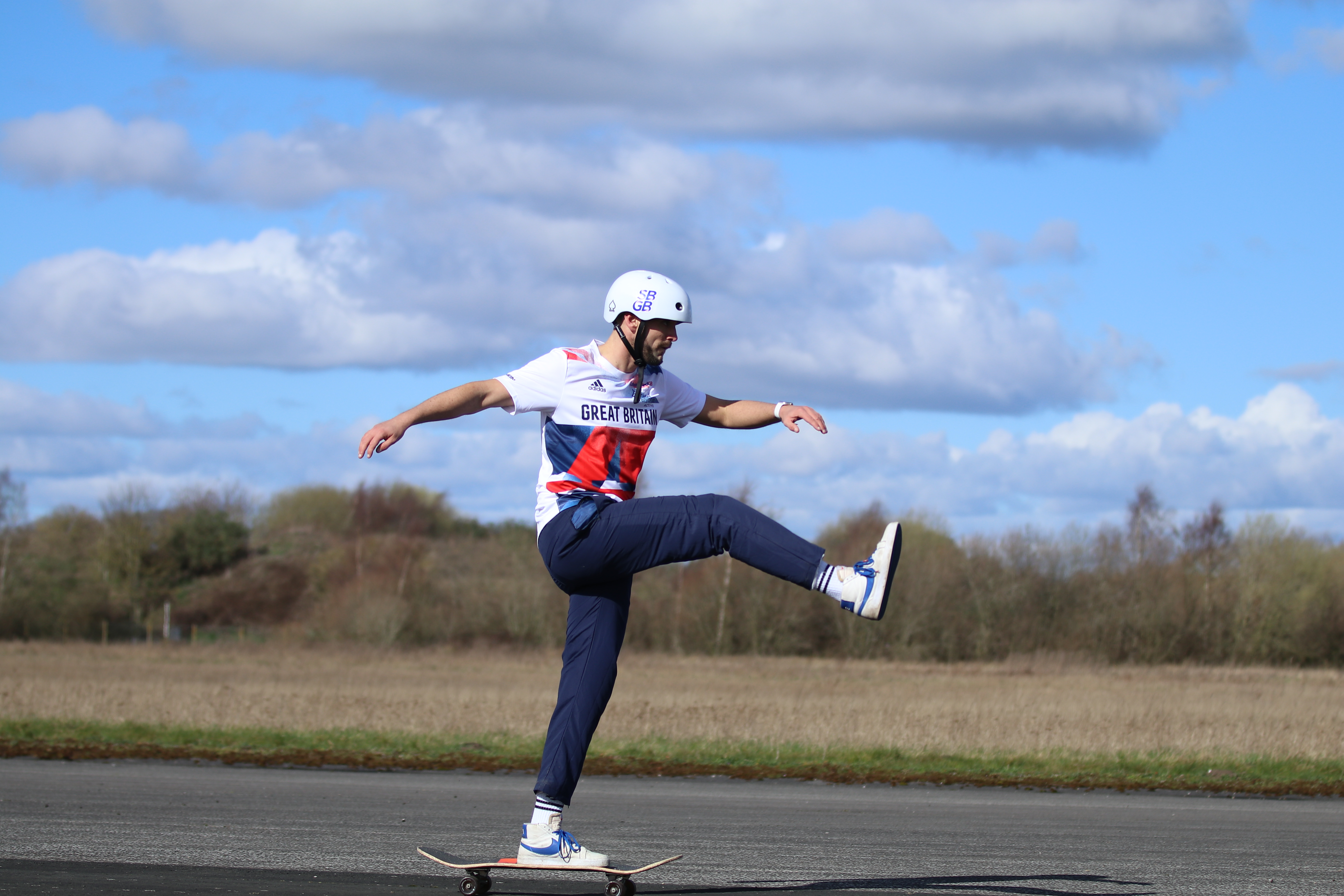 "But you can use it as a superpower and channel it into, for instance, this world record attempt.
"I know for a fact that if anything is going to get me through it, it'll be that energy, that ADHD, driving me through."
He added that if he breaks the records, it will "hopefully inspire other people that are suffering ADHD, or any other mental health disorder, that things like this can be achieved".
Mr Swain says his mental health condition and skateboarding are two aspects of his life that are "very misunderstood".
"I think ADHD has been a lot like skateboarding for many years – both are a very misunderstood thing," he said.
"Years ago, people used to look at skateboarding and didn't take it very seriously. People would think it was something that only kids did, and it's the same with ADHD.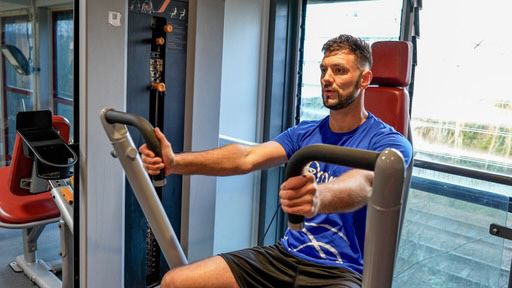 "People think ADHD is hyperactive and something that only children have, but it's really not that – adult ADHD is a thing."
Mr Swain, who is receiving support from Team GB for his world record attempts, took a short break from skateboarding, but picked up the sport again during the Covid-19 pandemic after his mental health plummeted.
"I started skateboarding in 2002 and have loved it ever since," he said.
"I took a hiatus from it but, during the pandemic, when my mental health wasn't so good, I picked up my skateboard again and that was the answer to all my problems during the lockdown."
As well as skateboarding, the 32-year-old, who has identical twin daughters, Ivy and Isla, aged eight, is a motivational speaker on mental health and living with adult ADHD.
"I do a lot of motivational talks about [mental health]. I do a lot of fundraising and raising awareness about ADHD trying to inspire other people that just because you've got a mental health disorder, it doesn't define you," he said.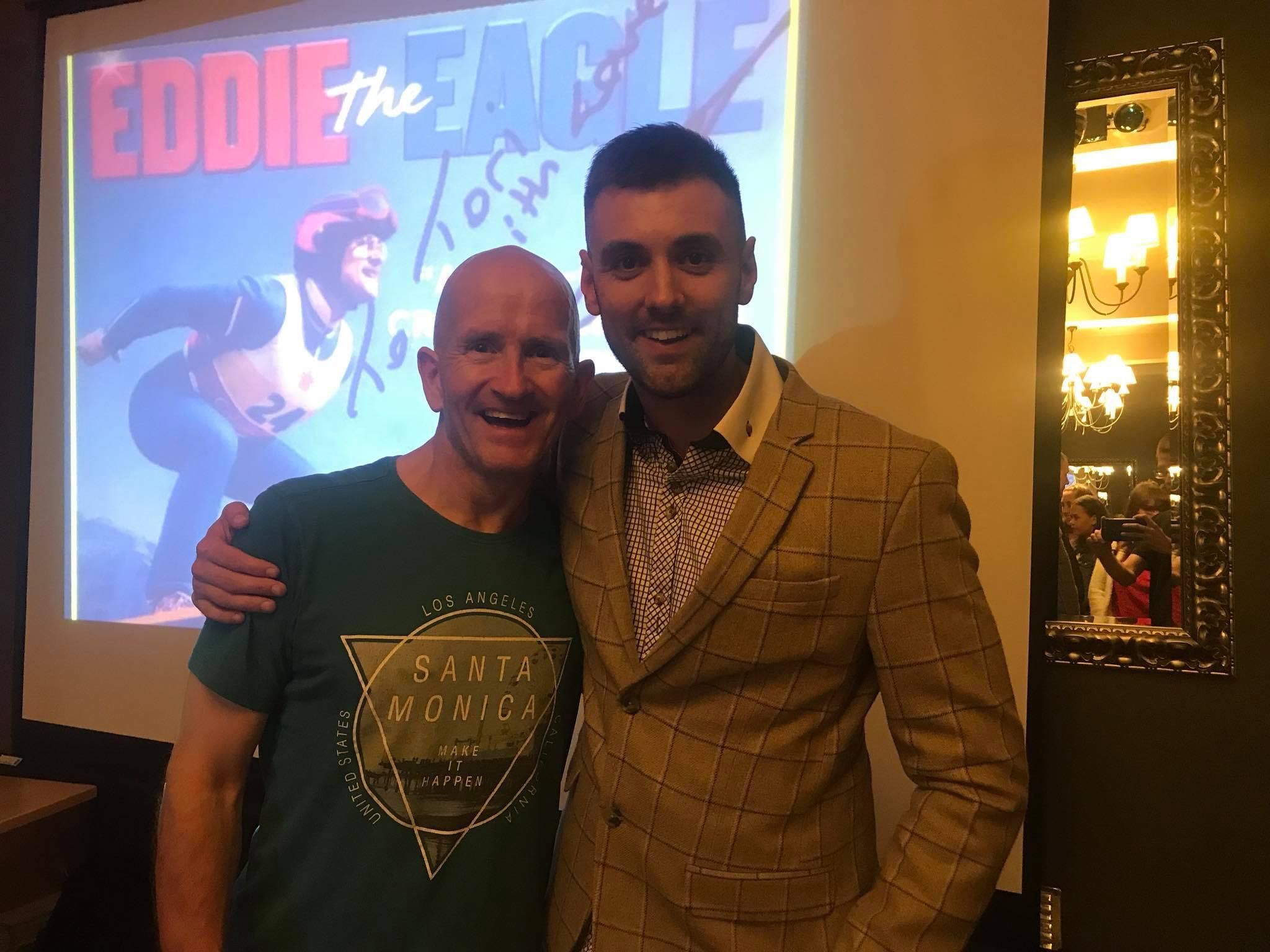 "You can still achieve your dreams, your goals, your ambitions."
He added that he has chosen Mind to fundraise for because it helps people with different mental health conditions, from anxiety and depression to "more intricate" disorders such as obsessive compulsive disorder, autism and Asperger's.
So far, Mr Swain's JustGiving page has raised more than £2,000 of his £5,000 goal.
He said he has been "overwhelmed" by the support, including from Michael Edwards – better known as Eddie the Eagle – who sent Mr Swain an encouraging video message.
"I was absolutely blown away and totally thrilled about Eddie backing me," he added.
"I admire [Eddie the Eagle's] determination. I certainly admire his courage to believe in something and he didn't give up."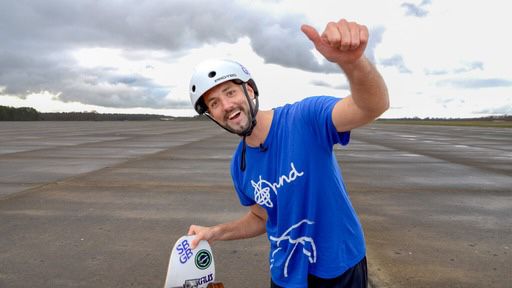 Mr Swain has trained since early December to prepare for his challenge, going to the gym three to four times a week and following a gruelling regime ahead of the event.
This includes using the treadmill, cycling and rowing machines for an hour each to build stamina.
The training is necessary for Mr Swain to cover an average of 30 miles an hour, but he said sticking to the pace will be a "struggle".
"This record is all about pace, and having ADHD is what I'm going to struggle with," he said.
"I'm going to put in a lot of energy and lots of stamina, but it's about balancing that stamina and using it to my advantage."
While Mr Swain is keen to break the world record, his main aim is to raise awareness for Mind and help bring skateboarding to the forefront of mainstream sports.
"I'm not really getting hung up on the whole record thing – as long as I'm raising money and awareness for the charity, that's all that matters," he said.
"However, I do want to bring this record back for Great Britain. I think it will be amazing for skateboarding going forward in the future."
The attempts will take place at Elvington Airfield in York on May 8.
To support Mr Swain's cause, visit the JustGiving page https://www.justgiving.com/fundraising/ryanswain24hoursskate