The Government must consider a broad review of the UK's gun laws in the light of fatal shootings over the last few years, Labour has said.
Shadow defence minister Luke Pollard urged ministers to update the law to ensure only "appropriate" weapon owners are able to get a gun certificate.
A coroner called for root and branch reform of the UK's gun laws following the Keyham mass shooting in Mr Pollard's Plymouth Sutton and Devonport constituency in 2021.
The families of gunman Jake Davison's victims also demanded an overhaul of the 50-year-old Firearms Act after accusing police of granting him "a licence to kill".
Labour's calls for reform came as the Firearms Bill, aimed at closing minor loopholes in gun laws, cleared the Commons.
Mr Pollard told MPs: "As welcome as closing these two loopholes are, and indeed they are welcome, they show that yet again we are dealing with ad hoc changes in gun legislation.
"Actually there may be a stronger case for a broader review of gun laws to look again at updating, in particular, the 1968 Firearms Act, to make sure that 21st century conditions are taken into account in our gun legislation, to make sure that we are keeping people safe in modern practices and modern uses as well as historic ones."
The Labour frontbencher added: "Making sure that it is only appropriate individuals who have access to a weapon must be at the heart of our gun law approach.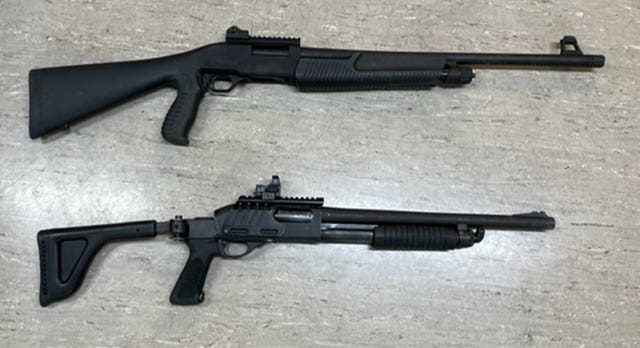 "That is where sadly we have seen police forces, including the one in my area, Devon and Cornwall Police, fail catastrophically to ensure that it is only those people who should have a gun certificate who have one."
The Firearms Bill would introduce a new offence of possessing component parts with the intent to assemble unauthorised quantities of complete ammunition.
Police have raised concerns that component parts of ammunition are too easy to obtain and are being used by criminals to manufacture whole rounds.
The Bill would also close a loophole by requiring the operator of a miniature rifle range to be granted a firearms certificate by the police.
Conservative MP Dr Kieran Mullan (Crewe and Nantwich) urged MPs to back the changes.
He told the Commons: "This is a small but important Bill.
"Events such as those we saw in Keyham in August 2021, Skye in August 2022, or more recently at Epsom College, are clear reminders that we cannot afford to be complacent about the risks that firearms can present.
"This Bill will seek to address two identifiable vulnerabilities in this country's firearms controls and it is right that we should take action to address these."
Justice minister Edward Argar told MPs the Government "will continue to look closely" at gun law reform in the context of the shootings.
He added: "Our work keeping firearms law under review, which I know is something again the shadow minister sought assurances on, and continuing to ensure strong gun controls in this country does not stop here."
The Bill will undergo further scrutiny in the House of Lords at a later date.