Twitter said it will remove its legacy verified checkmarks on April 1 – prompting blue-ticked users to joke it is time for them "to get a real job".
The platform said it will "begin winding down our legacy verified programme", a feature that generally covers most verified accounts who are not Government officials or official organisations, meaning musicians, actors, journalists, authors and more will lose their tick.
In order to keep their checkmark, accounts will have to subscribe to Twitter Blue, which includes an £8 monthly fee for those based in the UK, the site said.
Some may also want to subscribe to Twitter Verified Organisations, enabling "all types – businesses, non-profits and government institutions – to sign up and manage their verification and to affiliate and verify any related account".
But it would cost them a base price of £950 a month.
Verified users poked fun at the announcement, especially the decision to begin removing legacy verified accounts on April Fool's Day.
"They're eliminating legacy verified on April fool's day, absolutely no way this won't backfire," civil rights lawyer Alejandra Caraballo said.
American screenwriter Mark Royce joked about Twitter's reminder that legacy verified accounts "may or may not be notable".
"Since verified checks will be taken away on April Fools Day (not at all a confusing day to do that), I want to provide closure for my many superfans who have puzzled over one mystery for months," he wrote.
"The answer is no.
"This account is not, in fact, notable.
"Godspeed".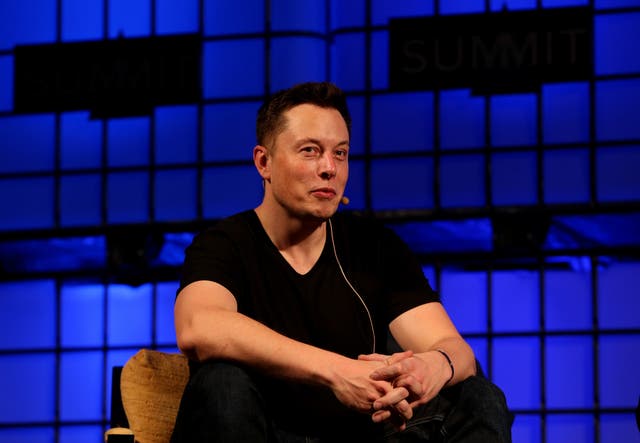 Facebook gaming streamer and YouTube content creator StoneMountain64 said: "Last few days being verified, time to get a real job."
Ariel Dumas is head writer for The Late Show With Stephen Colbert and quipped: "PLEASE RID ME OF THIS PLAGUE.
"MY VERIFIED CHECK HAS MADE ME TOO RICH AND FAMOUS.
"I GET STOPPED AT STORES.
"MY LARGE ADULT SONS ARE TIRED OF FIGHTING OFF MY HORDES OF FANS, CHASING ME WITH THEIR CHANTS OF 'BLUE CHECK BLUE CHECK.'"
Elon Musk faced a backlash for the rollout of the paid-for verification feature after it led to a number of fake accounts buying verification and then posing as public figures to spread abusive content.